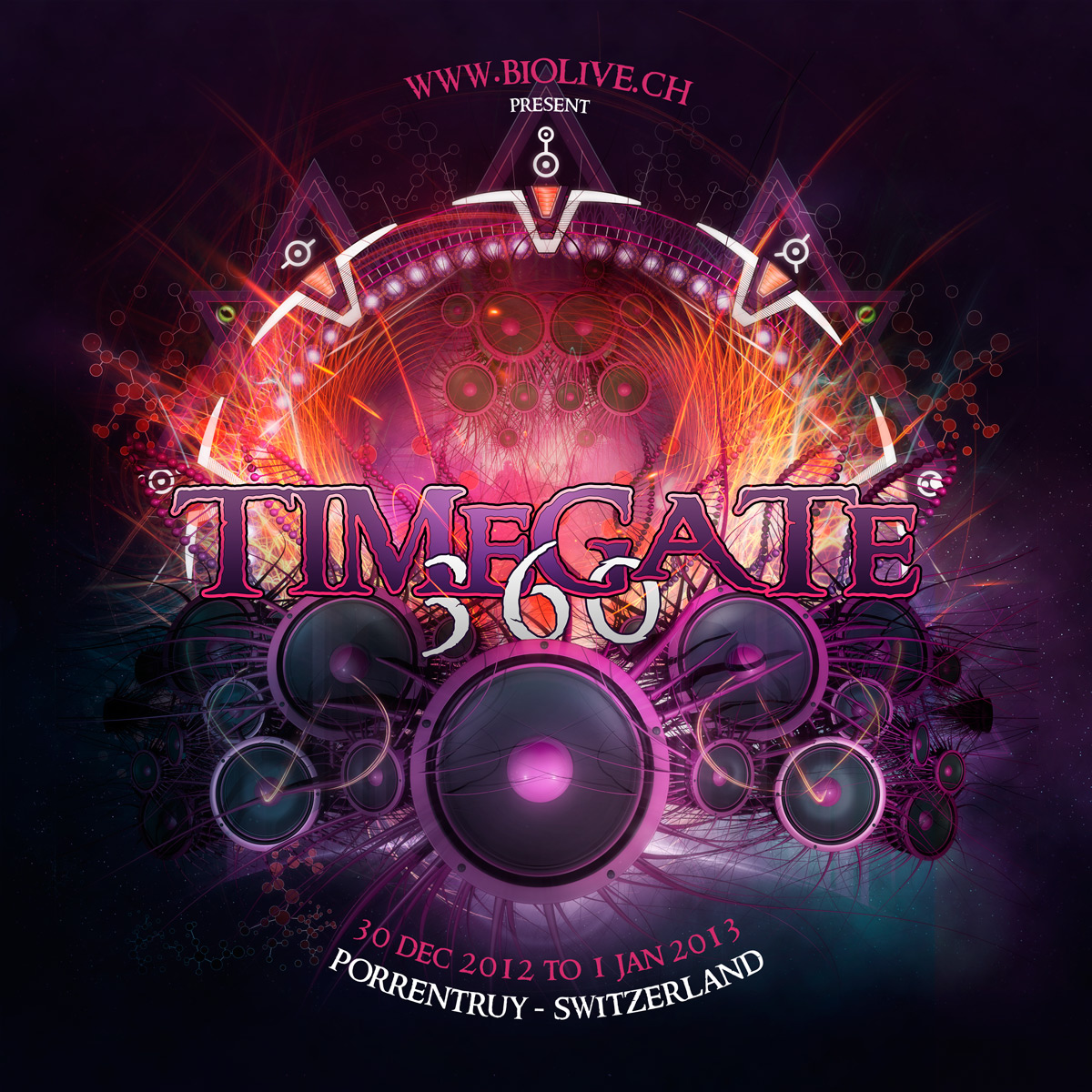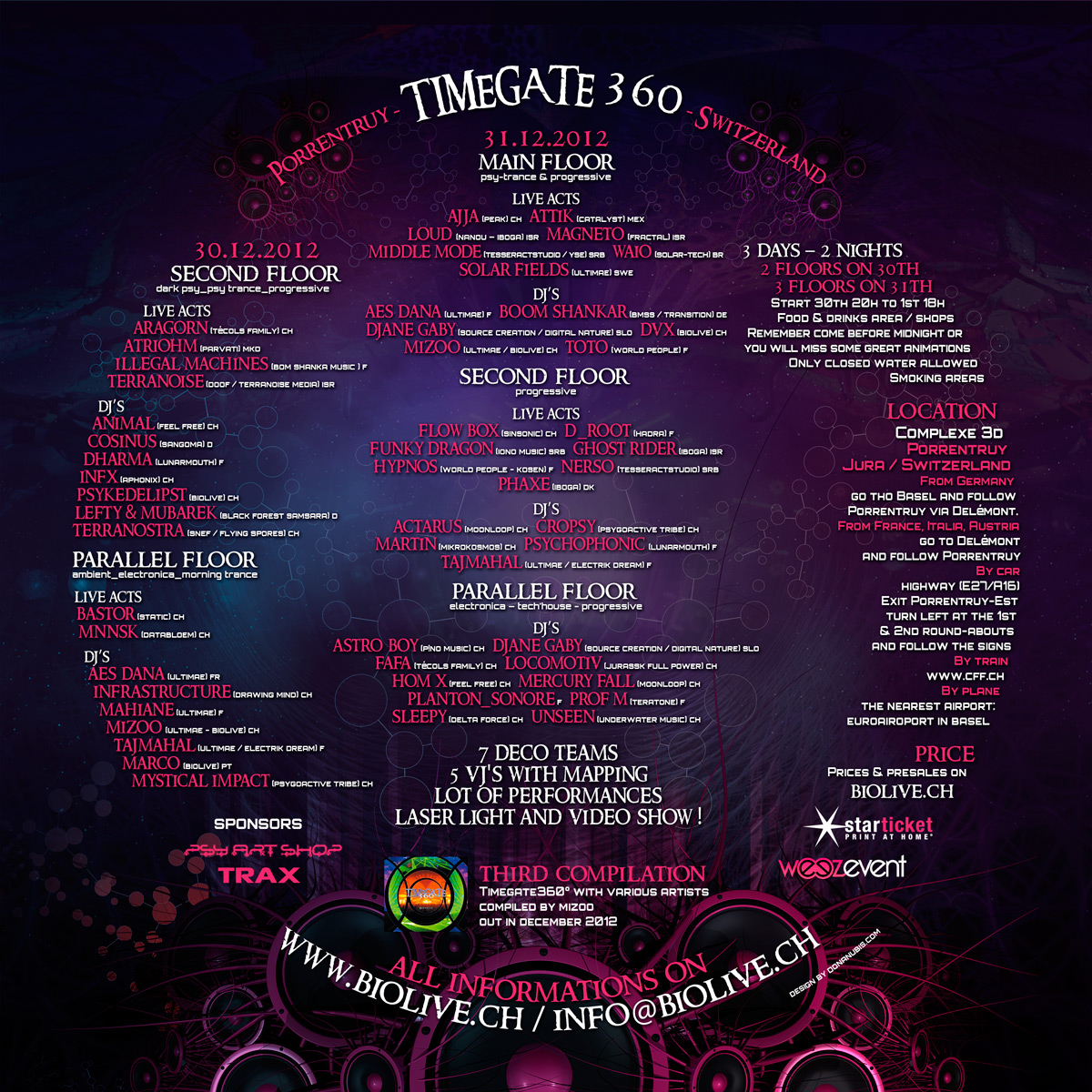 FR :
Notre très attendue soirée de nouvel an se lance dans une version qui va vous faire tourner la tête !
Une édition 360°, du jamais vu à Timegate. Et qui s'annonce de très grande qualité ! Autant sonore que visuels !

Nous avons un prix spécial en prévente jusqu'au 15 nov.
Nous recommandons de prendre les préventes.

Plus d'infos bientôt lors du lancement de notre nouveau site =)

ENG :

Our long awaited evening of New Year begins a version that will make you head spin!
A 360 ° edition, never seen at Timegate.
And that promises high quality of both sound and visuals !
We have a special pre-sale price until November 15
We recommend taking presales.

More soon at the launch of our new website =)

PRESALES :

Presales Special price
(Till 15Nov)

Presales
(Till 27Dec)

At the door
Dates :

CHF

EUROS

CHF
EUROS

CHF

EUROS

30 dec

29.- + Taxes

25€ + Taxes

33.- + Taxes
28€ + Taxes

40.-

33€

31 dec

62.- + Taxes

52€ + Taxes

69.- + Taxes
58€ + Taxes

80.-

67€

Full pass
(2 nights)

75.- + Taxes

63€ + Taxes

83.- + Taxes
69€ + Taxes

95.-

79€


SWITZERLAND PRESALES :
CLICK HERE

INTERNATIONAL PRESALES :

GALLERY TIMEGATE 2012 :