!!! BIOLIVE 10 YEARS !!!


18th August 2012

FR :
Encore merci à toutes les personnes présentent à notre anniversaire, ainsi qu'à toutes les personnes
qui nous ont soutenu durant ces 10 merveilleuses années!
Ce fut un réel plaisir de partager cet événement avec vous.
Une équipe grandissante et toujours plus organisée,
on se réjouit déjà de vous présenter notre prochain event : Timegate 360!

Quelques photos ici des 10 ans : (Nous posterons plus de photos bientôt)
ICI




ENG :


Again thank you to all the people present at our anniversary, and all persons
who have supported us during these 10 wonderful years!
It was a real pleasure to share this event with you.
A team growing and increasingly organized
we are looking forward to present our next event: Timegate 360!


Some pictures of the event : (We will post new pictures soon..)
CLICK HERE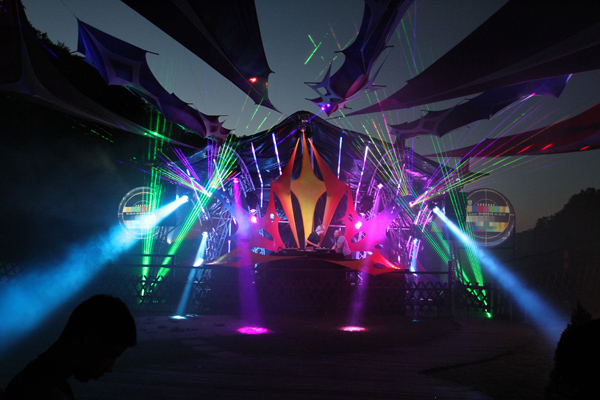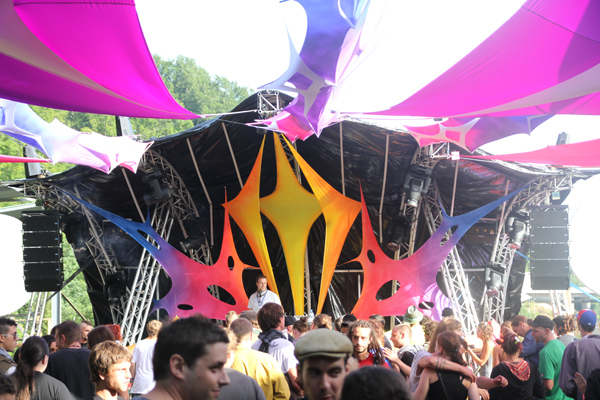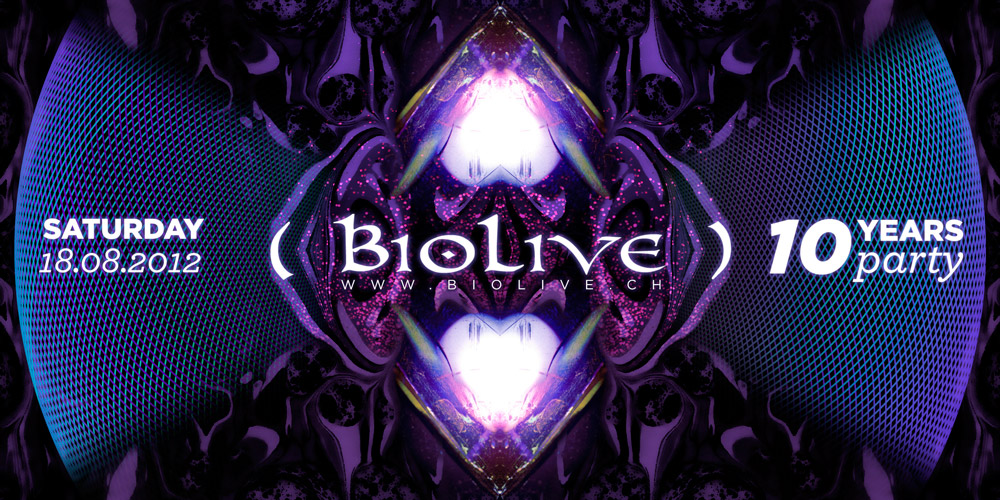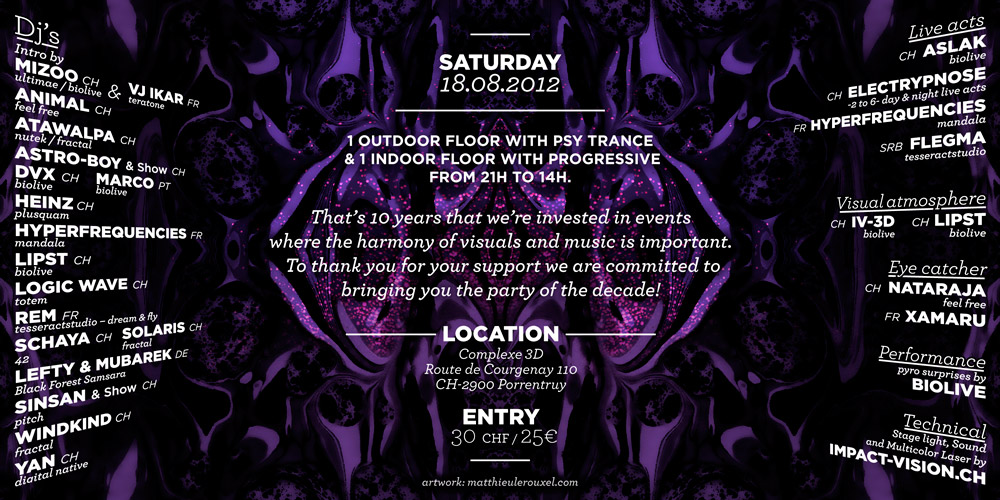 INFOS 10 Years :





FRANCAIS :
Pour nos 10 ans on vous prépare une jolie scène et déco open air avec un show style Biolive. Avec un floor indoor également !
On prévoit un feu d'artifice à 23h30 soyez présent :)

On se réjouit!

Vous voulez camper ?
Voici une adresse à 5 min à pied de la soirée :
Camping de l'Allaine 032 466 93 32
Lien ici

Shuttle bus :
De la gare de porrentruy au Complexe 3d
samedi 21h-1h
Retour :
Dimanche 10h-14h

Fireworks :
Don't forget we have fireworks at 23h30, be there!
ENGLISH :
For our 10 years , we will prepare a beautiful stage and deco open air with a show Biolive. With an indoor floor also!
We will make a fireworks display at 23:30 be there :)
Can not wait!

Camping?
Here is an address at 5 minutes walk of the evening:

Camping Allaine 032 466 93 32
Link here


Shuttle bus :
From Trainstation to Complexe 3d
Saturday 21h-1h
To go back :
Sunday 10h-14h

Feux artifice :
N'oubliez pas nous avons feux artifices à 23h30, soyez là