BIOGRAPHY

Nicolas Oesch (a.k.a Nikka) Was born in Nov. 1970 in Switzerland. He has been involved in music his whole life.



Started Piano at an early age, he then moved on, as a teenager, to bass playing in several local band (punk, funk, fusion, rock...) Nikka moved to California in the early 90's, to built a recording studio in Santa Cruz, CA. There he recorded several bands and local artist focusing on sound engineer and music production techniques. In 1999 Nikka went on a wild trip to the Ne va da dessert of Black rock....The Burning Man experience. There he got exposed to the sounds of Psychedelic trance.
After a full week of musical extasy, he went back to San Francisco, and started with his long time musical friend Sam, the acclaimed project, Biodegradable.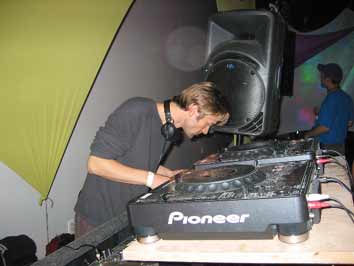 Following the first album of Biodegradable, Nikka felt the need to express himself in a solo version. Mekkanikka was born, a blend of tightly produced, cutting edge trance.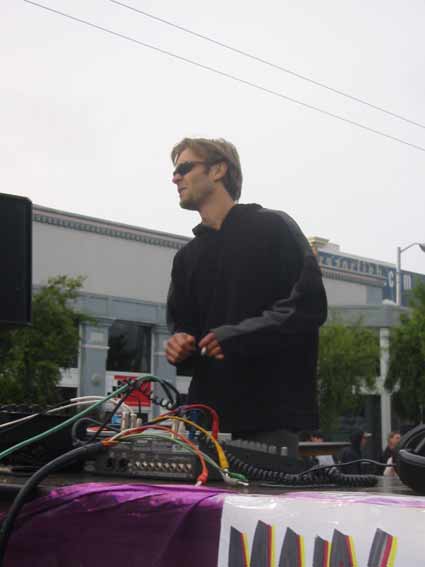 Stomping Bass lines, punchy kicks and relentless beats fueled up with heavy leads. uplifting arpegiator, everything wrapped around the ever evolving freeway of sound. This full on uplifting music is taking us to a happier level, the dancefloor is being ele va ted to a deeplevel of compassion, understanding and love.

Truly a mind blowing experience.
LAST RELEASE :
Released :
Sept 2003
Mekkanika comes with a dancefloor killer on Spirit Zone Records.
Mekkanikka release their debut album, and if you've heard them on their recent releases you know it's gonna be smart.
Pulsing bass and relentless beats combine to create to create a release to scorch any dancefloor
...burn baby burn, disco inferno.
Style: Psytrance
Released: Sept. 2003/39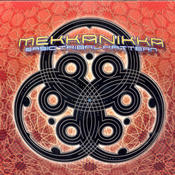 01. The Dr. Is In
02. Ancient´s Cult
03. Walks Of Life
04. War (What Is It Good For?)
05. Solo Mission
06. The Mind
07. Authority
08. Out There
09. Basic Tribal Pattern (Sid Mix)